"I want my works to leave behind a positive impression in people…"
Painter Sarah Avni connects generations with her works.
Sarah left home at the age of 14 in order to fulfil her dream to create works of art whose value will last for decades and thus link generations. Her paintings thereby become an immortal gem connecting a family's past with its present. They function as a kind of emotional databank for all the members of the family and a silent witness to their fates. Children, grandchildren and great grandchildren all can experience the feelings of their ancestors from these paintings and feel the same things that they once felt. Sarah studied at Graphic Art School in Jihlava under the leadership of professors from Prague's Academy of Fine Arts with a focus on painting, drawing and photography. Over time she has developed her own specific techniques and personal style that significantly sets her apart from other artists.On the canvas you will find unique combinations of vivid colours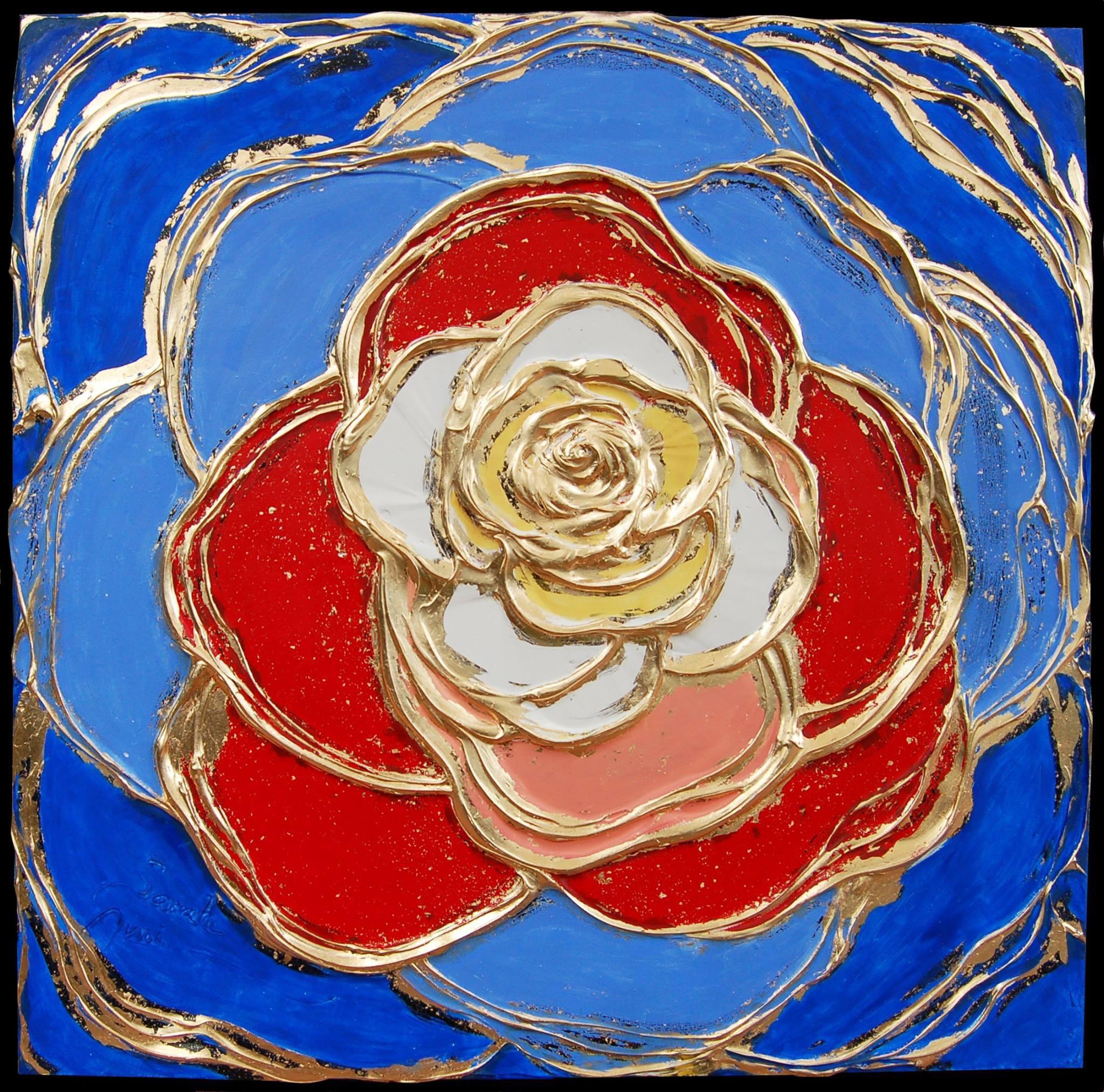 and precious materials while the resulting composition itself is very optimistic and surprisingly harmonious.
Currently, Sarah is predominantly focused on painting with oil and acrylic and combining the techniques of the old masters with a current vision of the world, and her works are grouped into several thematic areas. One in particular is the "Around the World" ("Cesta okolo sveta") collection comprised of original renditions of cities from an aerial view. This "atlas" continues to expand to include new cities every year. All the more interesting is the way she frequently combines her art with marketing as was the case with custom-ordered paintings completed for the city of Bratislava and companies including KIA SLOVAKIA, Holiday Inn Trnava,
Lighthouse Group and many more. The international magazine Stamp News recognized her with a first place award for stamp design, which she created for the Slovak Postal Service to commemorate the World Cup in South Africa. Through her work, personality and growing popularity, Sarah I. Avni has attracted the interest of many major art collectors in Slovakia and abroad. Her paintings now adorn and enrich their collections, homes and offices. "I want my works to leave behind a positive impression in people…" says Sarah, who remains modest about her paintings. The popular portal theculturetrip.com, focused on worldwide travel advice, ranked Sarah Avni in 2015 among the ten most significant Slovak artists of the 20th and 21st centuries.