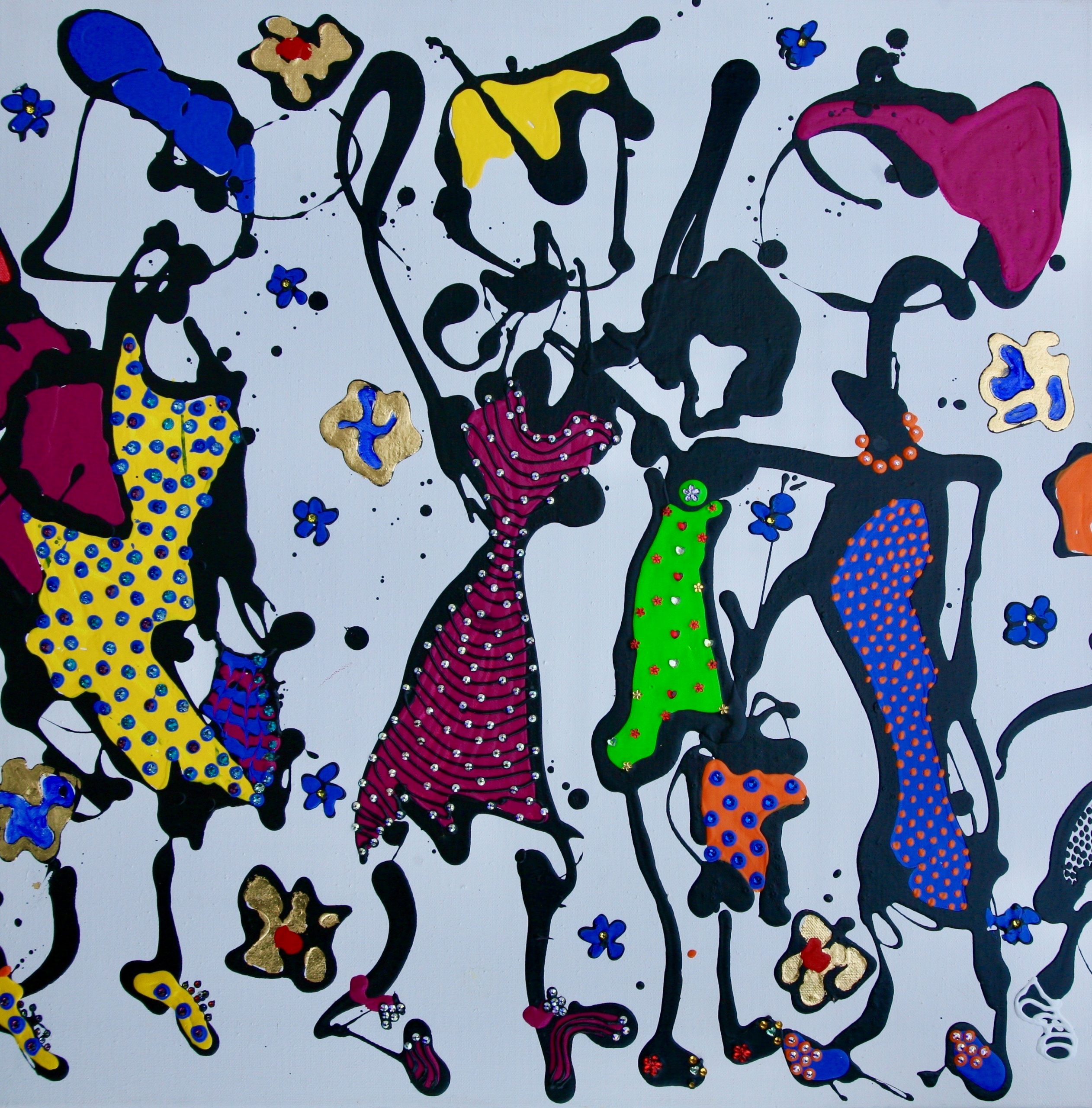 Gabriele Kulstrunk lives and works in Baden (Switzerland)
She developed her art techniques trough decades. Hundreds of pencil drawings and aquarells were followed by acrylic paintings.
At the same time she was always interested in producing objects with daily used materials from her environment. Her creativity and her curiosity let her invent new techniques of painting with astonishing effects.
People describe her paintings as healing and encouraging, done by heart and not only by hand.
Most important exhibitions
2007 Prefectural Museum of Art Hiroshima (solo show)
2007 Art Museum Fukuoka (solo show)
2007 Gallery Fukuya Hiroshima (solo show)
2007 Nankai Hospital IP (until now)
2008 Studio Show at the atelier GK in Baden
2008 Museum of Bokuden Matsuda Fukuoka
2010 Clinic Hirslanden Aarau CH (solo show)
2012 Gallery Del Mese Meisterschwanden CH (group show)
2012 Art Show in Cascanditella Italy (group show)
2013 Stanzerei Baden CH (solo show)
2015 Gallery am Lindenhof Zürich
2015 Onishi Gallery New York (group show)
2016 Heimatwerk Zürich
2016 Onishi Gallery New York (group show)
2016 Rhy Art Fair Basel (group show)
2017 Gallery am Lindenhof Zürich
2016 Contemporary Art Fair Zürich (group show)
2016 Gallery Steiner Vienna
2017 LA ART FAIR Los Angeles (group show)
2017 Group Exhibition Peace" in Monastery Mariastein CH
2017 Gallery Berger, Wetzikon CH (group show)
2017 Marzi-Art Hamburg (group exhibition)
2017 Contemporary Art Fair Zürich (group show)
2017 Archhöfe Winterthur CH (group show)
Donations
Doves Parliament of Prefecture Hiroshima
Flowers Childrens Hospital, Fukuoka
Doves High school for surgery, Hiroshima
Institutional acquisitions
Habitation Chiba Tokyo 2007
Ypsomed Medical Company CH 2009
Hirslanden Clinic Aarau CH 2010
Care Center from the City of Baden 2012
Care Center Wettingen CH 2013
City of Baden CH 2014